Before I do my "It's almost Here" jig for Diwali, I want to wish all my fabulous readers -
I don't celebrate Halloween, mostly because I don't know the background of it. I wouldn't mind, though, to scare the living daylights out of anyone, and go around town ringing door-bells, asking for candies. Apparently, that's not a thing here :(.
Anyway, coming back to the things I can do is give you awesome decor ideas from around the web and also show post Diwali, what all I did. Cool starting point huh?
Going out right now, you will be overwhelmed with the variety available and brings out the crazy shopaholic in our fellow country men and women. I belong to the same category but thanks to this blog, I searched around and found some pretty amazing DIY (do-it-yourself) ideas which are total bang for your buck. This Diwali, let's save some cash and give it to
Pinky
(so that she stops her assault on us with her non-stop item crap).
Diwali being a festival of lights, we pretty much spend a fortune buying the tealights and diyas and lamps and what-nots. Here are few ideas, which can really up the ante of your home this year. Here goes -
1) Paper Cups Lights :
You require -
Printed Paper cups (Your local party supply store has it in a lot of varieties)
Paper Cutter/Xacto Knife
Fairy Lights/String Lights
Just fix your lights in the slit made in the cups as shown above and hang them in your house or at the entrance or in your garden - whatever works for you. What a wonderful and pocket-friendly idea!! Serious upgrade from boring string-lights.
This idea can be alternately used with cup-cake liners. They are available in so many colorful prints, sure to add a cutesy touch to your decor.
2) Mason Jars as Hanging Lights in your Garden :
You require :
Mason Jars which in our desi lingo means old achaar bottles/Dabur Honey bottles/Kissan Jam bottles
Any filler say sand, fish tank pebbles or even rajma (beans) or corns
Jute Twine or thin wires
Candles or tea-lights
3) Glass Vases - An alternative for the one above for Coffee/Dining Table decor
You require -
Glass Vases
Fillers as mentioned above
Dried Leaves
A tray or a placemat - to set the vases on the table (Can be skipped)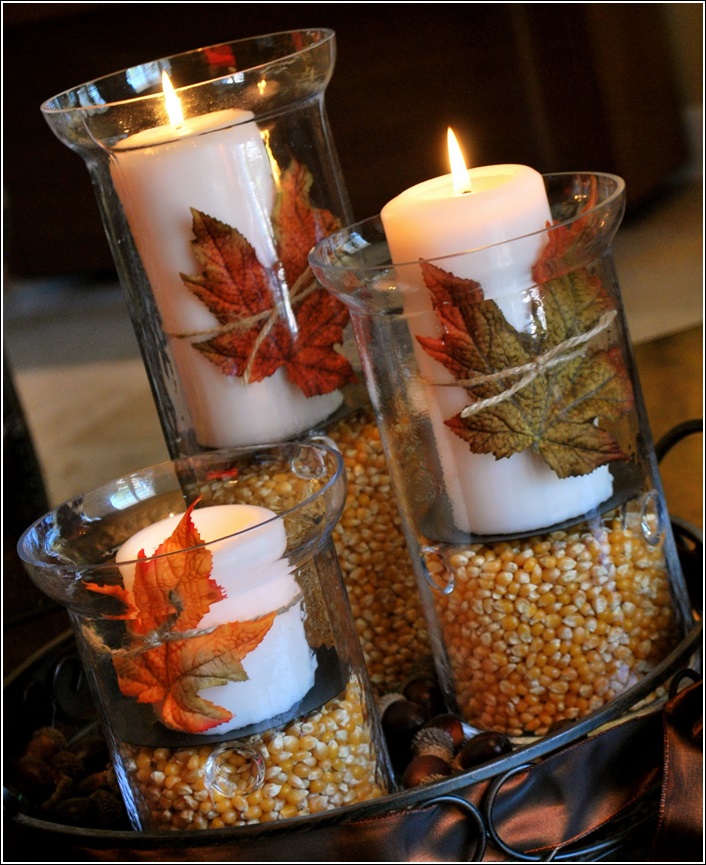 4) Glasses : This is the INR 0 spent idea of the list. Everything you require is, quite probably, with you -
Old Glasses
Dried Twigs/Rose or any flower petals
Water
Candles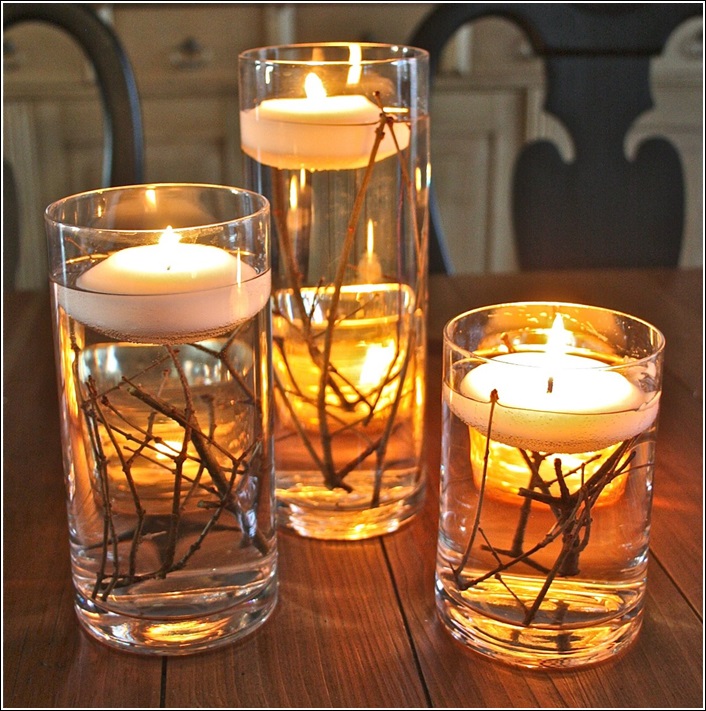 5) Cinnamon Stick Candles : Move over boring candles - the friendly neighborhood Cinnamon sticks are here to add a rustic charm. Cinnamon sticks or Dalchini is a staple spice in almost every Indian home and now they get their due. Tie them around a thick candle with a jute string and add that much required country-appeal to your home this Diwali.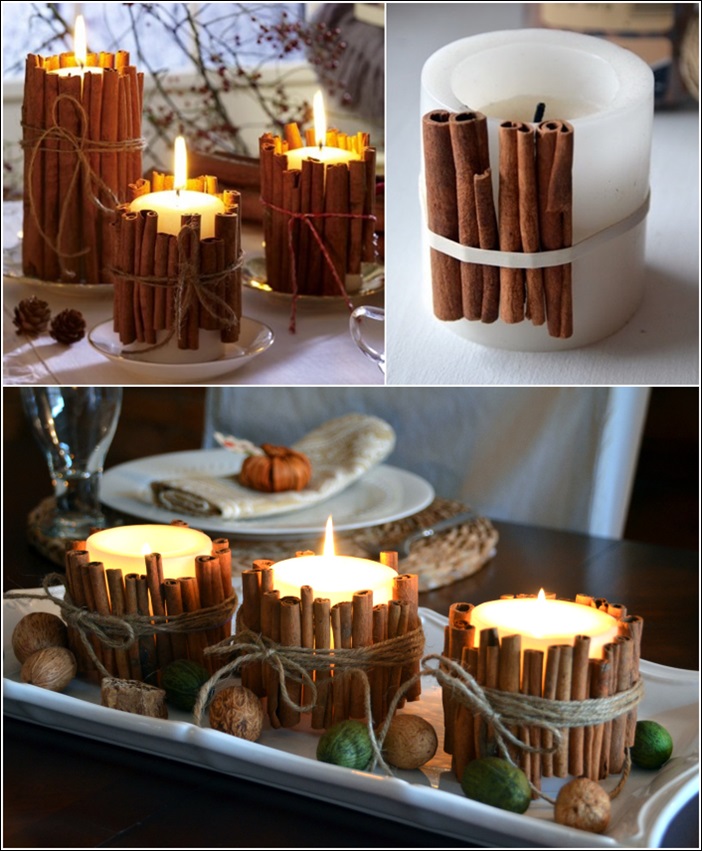 6) The Wine Bottle Lights : Have some old Wine bottles or Vinegar bottles lying around?? Fill them up with fairy lights and see how they glow!!
You require -
Old and Empty Wine or Vinegar Bottles
String Lights
7) Inverted Wine Glass Center-Piece : If you have wine bottles, I am pretty sure you have wine glasses too. See for yourself how beautiful they will look when inverted and a tea-light placed at its base, now top.
So, tell us how did you like these ideas? Which ones will you be using, share pics with us :). Wish you and your family a prosperous Diwali in advance. We leave you with this thought -
Source
***Edited to add :
You do remember that we have a "Pin It" hover button on each image, right??
So what are you waiting for
, Pin away!! Also we are now on Facebook and Pinterest. You can just click on their icons on our side-bar to "Follow Us" and get latest updates. Show your love this festive season, xoxo.